YOUR BEST CAREER MOVE STARTS AND ENDS HERE!
At LSP Transport, LLC. (LSPT), our highly qualified professional drivers deliver reliable and quality service throughout North America. They are a valuable part of our team and our number one asset.
We understand that acquiring and keeping good drivers requires offering a place where drivers want to work and that feels like home.  We are committed to cultivating a driver-centric culture.  That is why we focus on areas that reinforce our commitment to being a premier employer:
SAFETY
as our #1 priority, with millions of safe miles driven
EXCEPTIONAL
COMPENSATION & BENEFITS
by delivering value to our employees beyond the work environment
RESPECT &
APPRECIATION
for our drivers, fostering relationships and professional conduct
---
WE MAKE SAFE AND ON-TIME PRODUCT DELIVERIES
LSP Transport has 20 years of experience in the chemical transportation industry. The company, which had operated under a different name until 2015, became a wholly owned subsidiary of LiquidPower Specialty Products Inc. (LSPI) and is now a private fleet dedicated to delivering product for LSPI.
LSPI is the global leader in the science and application of pipeline drag reduction. It specializes in Drag Reducing Agents (DRA) technology to maximize the flow potential of pipelines, improve operational flexibility and throughput capacity. As LSPI's in-house transportation team, LSP Transport drivers are responsible for the delivery of LSPI's products to customer sites. They enjoy the stability of guaranteed work and the support offered by our nationwide network of terminals and repair facilities.
OUR VALUES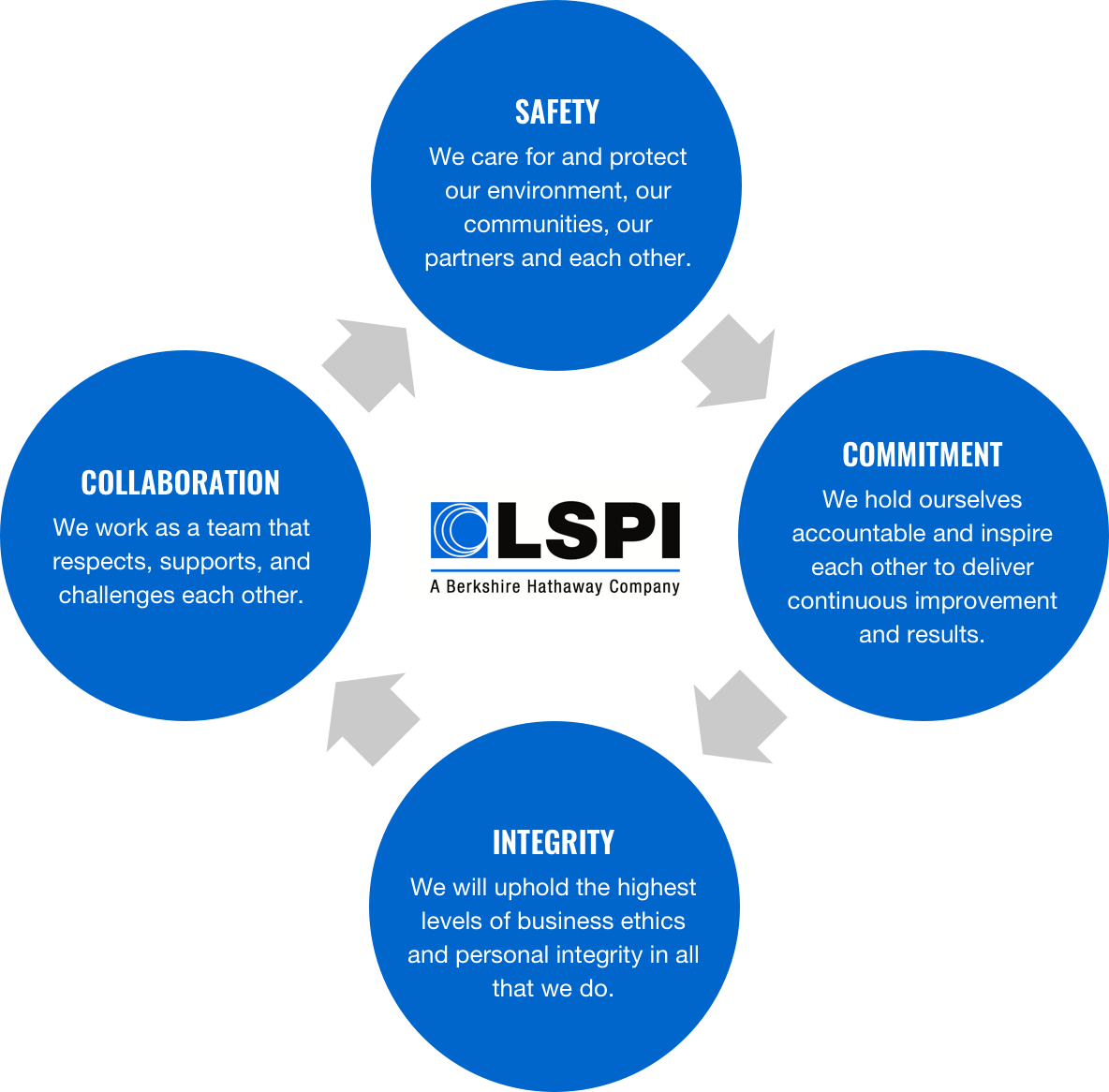 LSPI has consistently been named Best Place to Work by the Houston Business Journal and a Top Workplace by the Houston Chronicle.